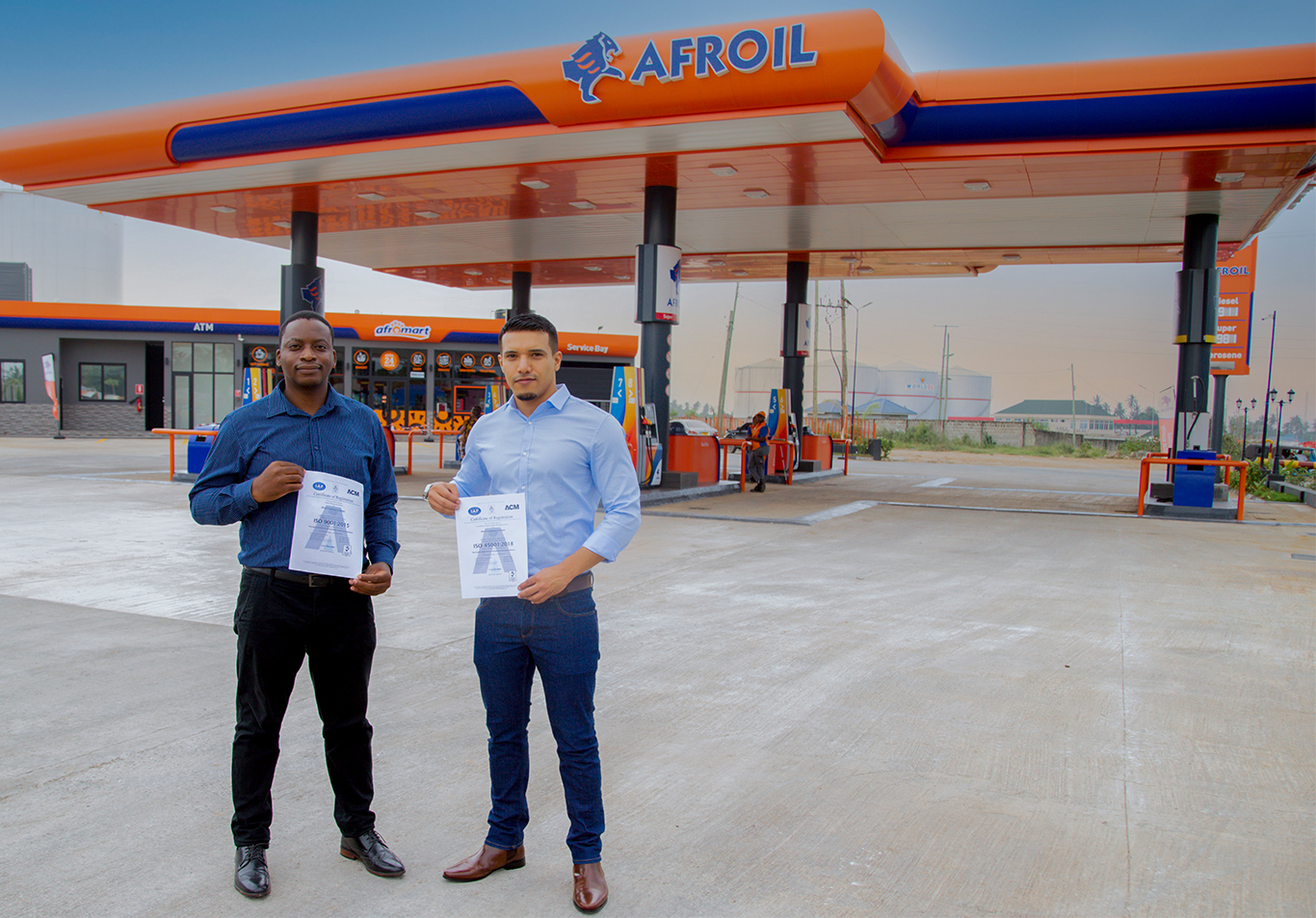 12 May

AFROIL GETS ISO CERTIFICATION IN MARCH 2021

AFROIL quality management and occupational health and safety management systems became compliant with the requirements of the International Organization for Standardization (Iso).

Speaking about  Iso certification, Mr Binkleb said, this will help our company improve our business processes and the ability to define responsibilities for quality control as well as relaying those specifications to employees.

He also added " this will have valuable metrics such as on-time delivery of quality services and products to our customers.

"The Iso process has helped us improve customer experience whereby our customers are served timely and professionally in a diligent manner," noted Mr Mr Binkleb.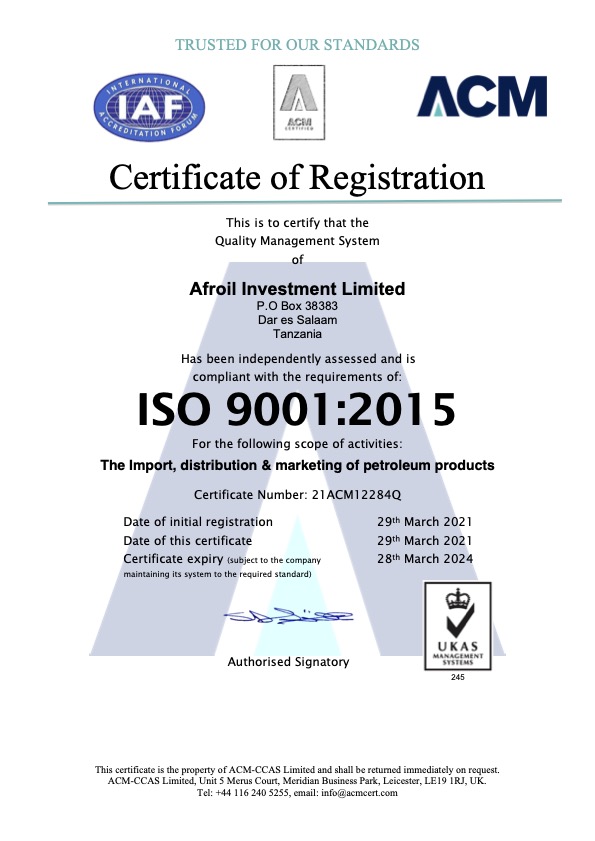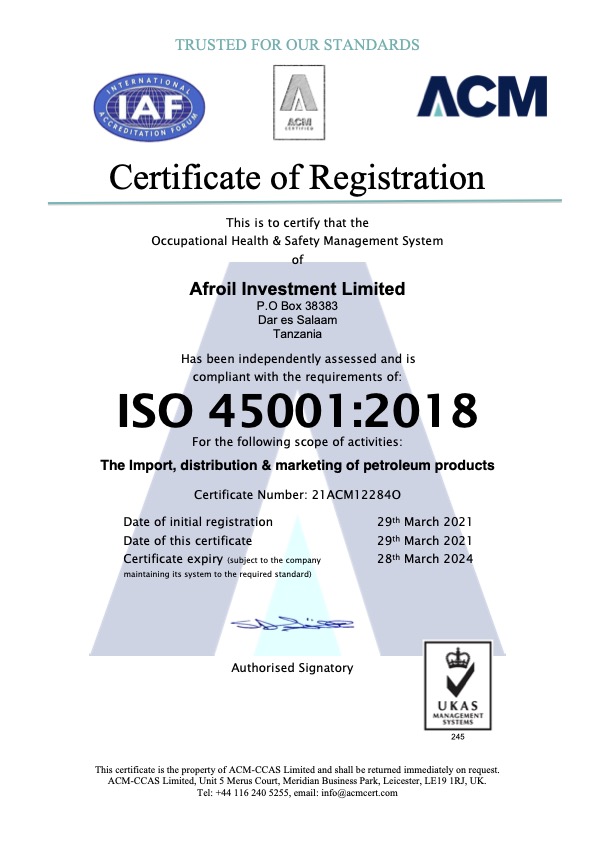 for Occupational safety and healthy